About Us
Founded in 2001, the Main Trend Gallery is located in the Datong District, Taipei City, occupying a total of nearly 1,000 square meters and known for its sui generis spatial arrangement and exhibition planning. The management team has long devoted itself to bringing their considerable professional experience to the promotion of contemporary art and abstract art.
│2001
Founded in 2001, the Main Trend Gallery is located in No. 209-1, Sec. 3, Chengde Rd., Datong Dist., Taipei City. This piece of land and the original building on it were the property owned by the Hengtong Machinery Co., Ltd., founded in 1954 and relocated to Dashi Township, Taoyuan County in 1971. Tseng Li-Hsiang, a family member of the owner, repurposed this building and founded the Main Trend Gallery in collaboration with Yeh Ming-Hsun, Huang Ming-Che, and Wang Fu-Tung.
│2001-2004
The inaugural issue of the "Main Trend Magazine" was published in July 2001 with Wang Fu-Tung as its chief editor. The magazine covered the research articles by the graduate students in the Institute of Art History and Art Criticism, Tainan National University of the Arts, and published feature issues on a riotous profusion of topics such as "Evolution of Exhibit Spaces in Taiwan," "Art Critics in Taiwan," "Studies of Taiwanese Art," "Art Education in Taiwan," "Art Education of Taiwanese Aborigines - Rukai Tribe," "Progress of Galleries in Taiwan," "Post 2002 Taipei Biennial and CO2 Taiwan Avant-Garde Documenta," "Progress of Exhibit Spaces in Taiwan Museums," "Progress of Exhibit Spaces in Taiwan – Sequel I," "Progress of Exhibit Spaces in Taiwan – Sequel II," and "The Second Attack – Pilgrimage to Taiwanese Contemporary Art." It also introduced many Taiwanese artists par excellence such as Yang Mao-Lin, Huang Ming-Che, Kuo Jen Chang, Yang Chi-Hung, Cheng Tsai-Tung, Lai Jun T., Chu Teh-I, Tung Chen-Ping, Hu Kun-Jung, Lee Ming-Tse, and Wu Tien-Chang. Its op-ed columns were written by a number of established art critics such as Wang Chia-Chi, Shih Jui-Jen, Jiang Yan-Chou, Ni Tsai-Chin, Chen Zuei-Wen, and Huang Chien-Min. This magazine contained a total of 12 issues published within 3 years without any financial support from advertisement.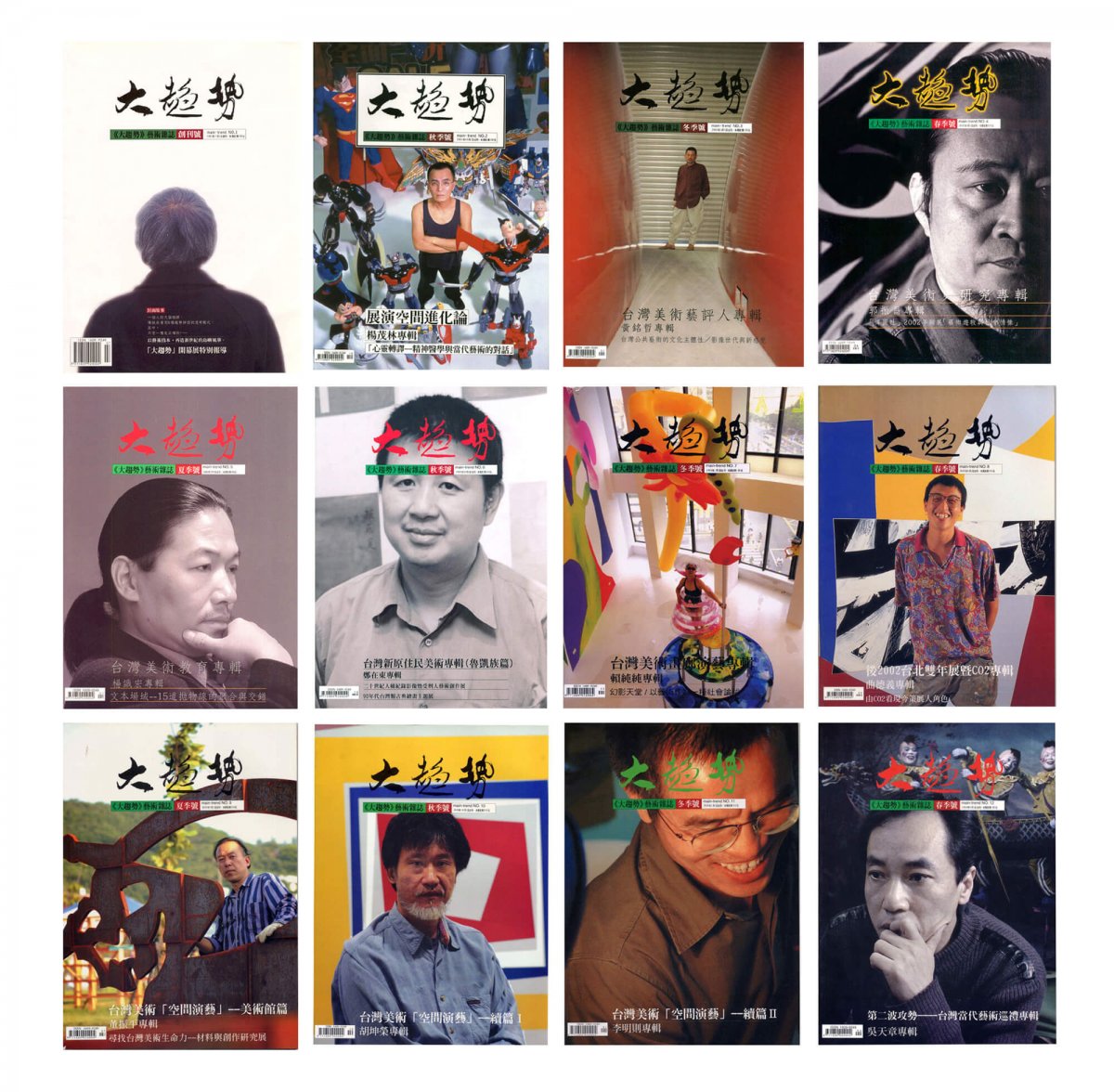 │2010-
The gallery space was renovated in 2010. In addition to upgrading relevant hardware, the administrative area and work area were separated from the exhibition venue. The upgraded space has served as the main exhibition venue of the gallery ever since.
│2018-
Approaching its 20th anniversary, the Main Trend Gallery successively established two spaces for online display and retail, namely the m space and the M Show. Our long-term cultivation and special expertise in the contemporary art scene, coupled with our current online service, find expression in the complete, reliable information offered by the two online spaces about the collection and purchase of the works for sale, which manifests our genuine agenda for facilitating the exchange, collection and purchase of works of contemporary art. We cordially invite you to visit us and browse our website.
Gallery Address
209-1, Sec.3, Chengde Rd., Taipei 103, Taiwan
Gallery Hours
Wed-Sat 13:00-18:00
Phone Number
+886-2-2587-3412
MRT
Take the Tamsui-Xinyi Line (R Line) to the Yuanshan Station and take Exit 1.
Stay on Jiuquan St.(酒泉街) and make a left onto Chengde Rd.(承德路).
Make a left at Lane 251.
Bus
2、21、215、246、26、266、280、290、304(Chengde)(承德)、306、616、618、756、9│Get off the bus at Minzu and Chengde Intersection(民族承德路口)
Stay on Cheng-De Rd. and make a right at Lane 251.